The Office 365 settings page (https://portal.office.com/settings/) has recently been upgraded to be in line with the new responsive, Delve-centric experience. Here's how the page looks currently: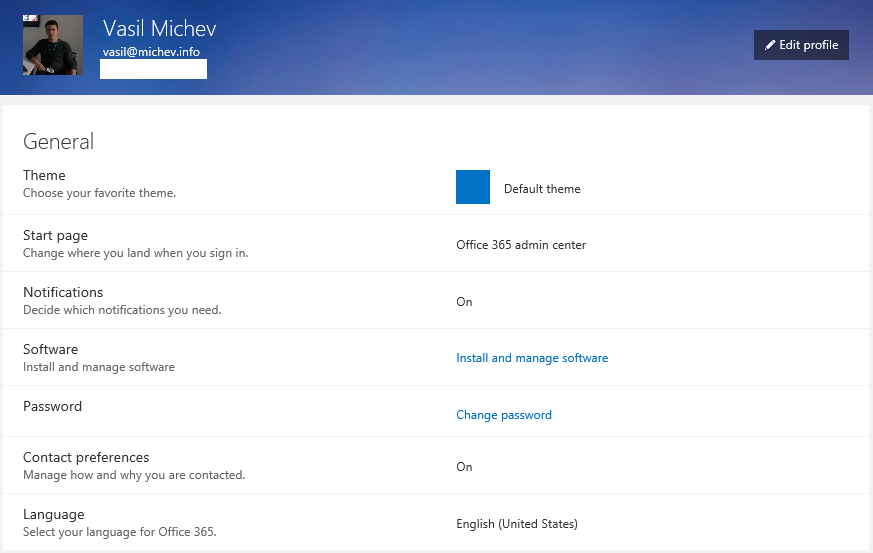 You will find the same options here, including links to the Software download page and the Password change portal. Clicking the Edit Profile button will take you to the https://portal.office.com/Profile page, where you can edit some of the basic properties. But that page is old news already 🙂

Another new recently introduced page is the Organizational support card, or in other words an option for you to put details on how to contact your support team in the Help menu. It was announced as a new "Stay informed" item on the Message center, but of course it was spotted before that by the members of the Change alerts group on the O365 Yammer network 🙂 Here's what the message said:

We're releasing a new feature to enhance your Office 365 experience. Using the Organization support card feature, Office 365 admins will have the opportunity to set custom support contact information including email, website, phone number, and a line of text that will be visible to users within the new help pane in the Office 365 web experience.
This feature will be deployed to your organization over the next few weeks. Please click Additional Information to learn more.
The feature is very easy to set up – all you need to do is to browse to the Office 365 portal -> Company profile -> Custom help desk page and configure the desired settings. For example: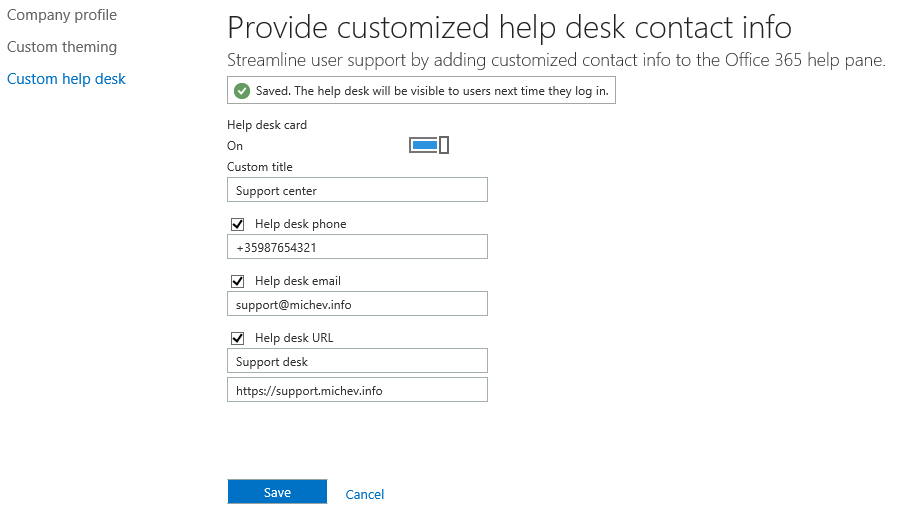 And here's how it will look to the end user:

Small, but neat feature 🙂