Short and quick – it seems that at least some of the Billing notification emails that Microsoft is sending to Office 365 customers now come from a new email address, namely maccount@microsoft.com.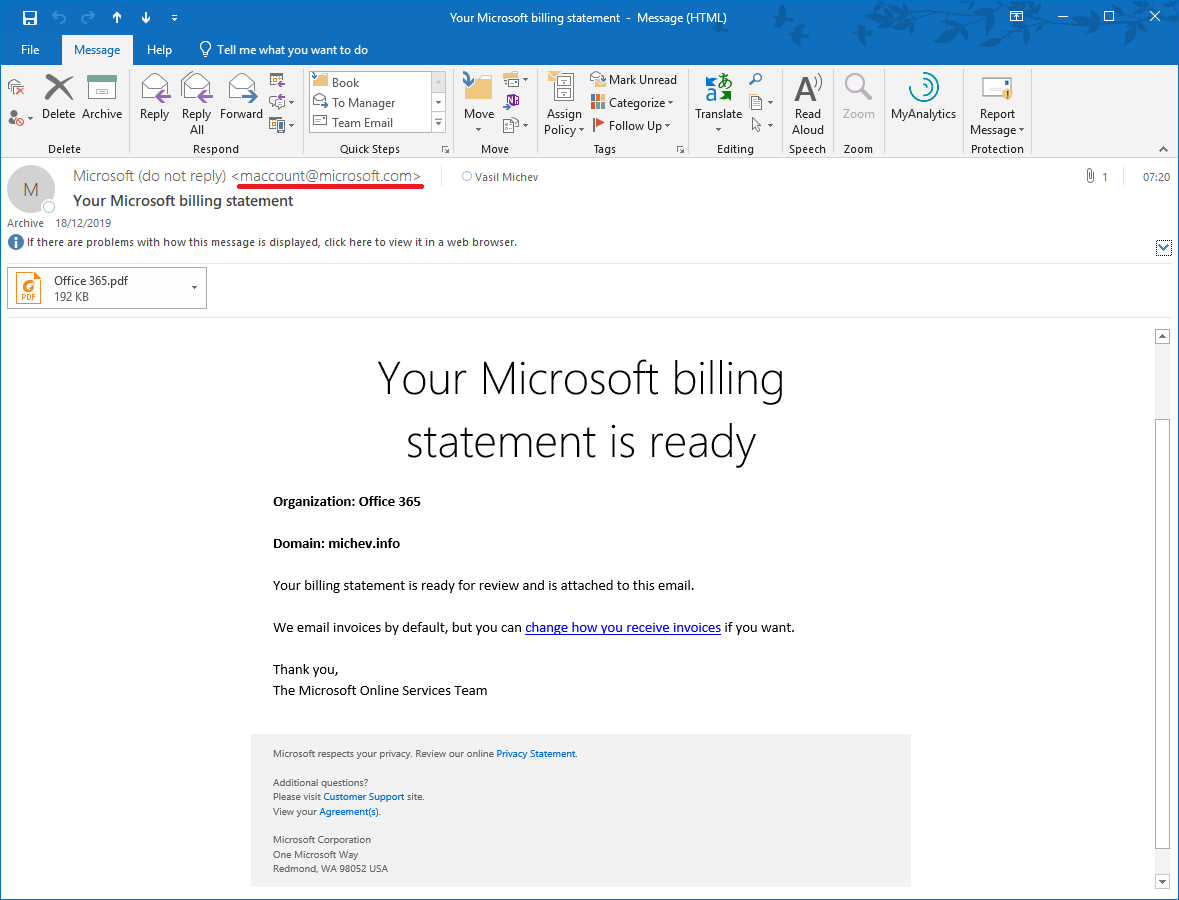 And when I say some, I do mean some – out of three billing notifications I've received today, only one came from maccount@microsoft.com, the other two were sent using the old msonlineservicesteam@email.microsoftonline.com address. Hopefully, this is just a glitch in the rollout and going forward all notifications will be coming form the same address. Then again, you wouldn't expect things to change in a way that makes sense, right? 🙂
Incidentally, this is the same account from which TechNet and MSDN forum notifications are being sent. This address was also changed recently, from forumsup@microsoft.com to maccount@microsoft.com.

You might want to adjust your rules and filters!