I don't usually spend much time in OWA, so perhaps these two new features have been available for a while, but this is the first time I've seen them pop up. Since I wasn't able to find any documentation on them, it's time for another quick blog post.
To see the new features in action, all you have to do is select some text in the message body. A small overlay will pop up, exposing the Highlight and Quote buttons as shown on the screenshot below:

As the name suggests, Highlight marks the text. The light-blue color used however makes the highlight barely distinguishable from "regular" text, and I haven't been able to find any option to control the color. To remove the highlight effect from a text, simply click on it and select the Remove option.
Selecting the Quote option on the other hand opens the Compose window with the selected text formatted in a separate paragraph and the cursor placed below it. The original message is also preserved, but there doesn't seem to be a way to add additional quotes.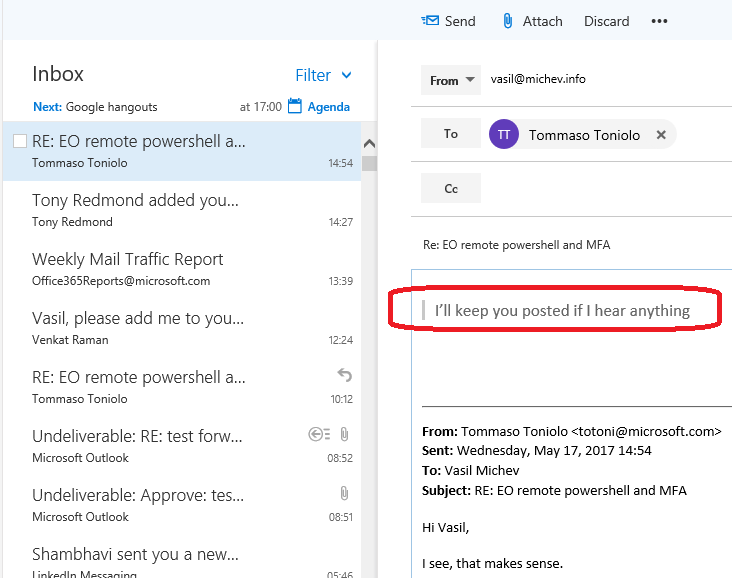 Still, the feature looks useful 🙂