Over an year ago, at last Ignite conference, Microsoft previewed an early version of Azure Cloud Shell integrated modules that will make it easier for Office 365 admins to connect to and manage their environments. Now, an year later, this is ready for prime time and it is now actually integrated as part of the Office 365/Microsoft 365 Admin Center: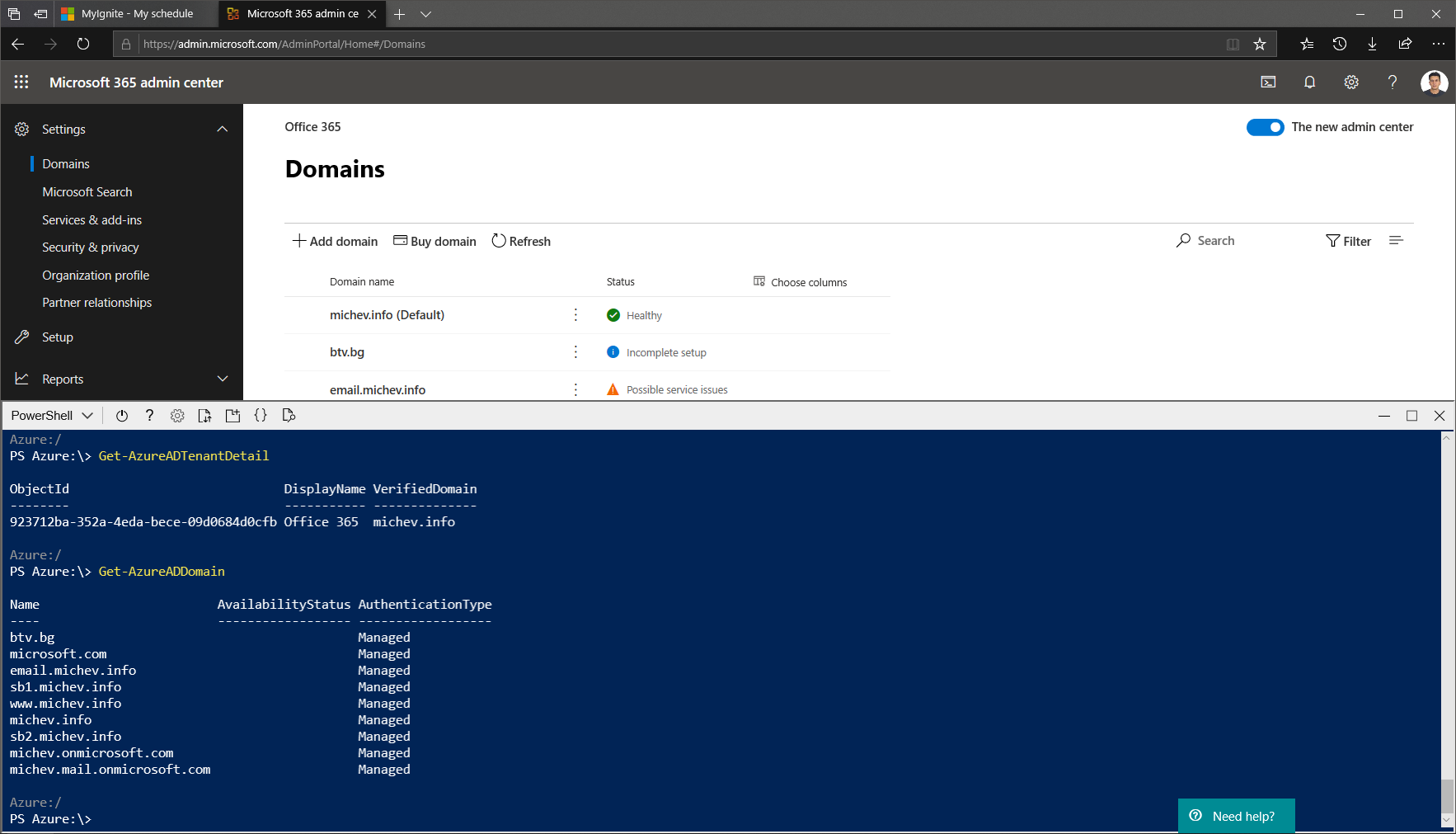 Now, in my case I've already set up Azure Cloud Shell and even played with the installed modules a bit. If you haven't done so already, you will have to go over the provisioning process, including creating an Azure subscription, in order to use the feature. Once you go over all that, you will have access to the Azure, AzureAD and Exchange Online cmdlets straight from your Office 365 Admin Center. And yes, it's only available from the Office 365 Admin Center for now, and of course via the Azure portal as well.
I've covered this topic extensively in a review of PowerShell Web Access methods over at Practical 365 and more recently when the EXOPSSessionConnector module become available in Azure Cloud Shell back in May 2019, so I will not go into any additional details here. Check the above articles if you are interested.