Another new addition that didn't make the headlines, but it's very useful IMO. It's a simple addition of a new button in the Azure RMS tracking portal (https://portal.azurerms.com/):
Pressing the button takes you to the Admin section of the portal, which allows you to oversee what the other users have shared. As this action allows you to review sensitive data, a consent dialog will pop up upon clicking the button:

Pressing Continue will take you to the Administrator mode page, where you can search for users and documents.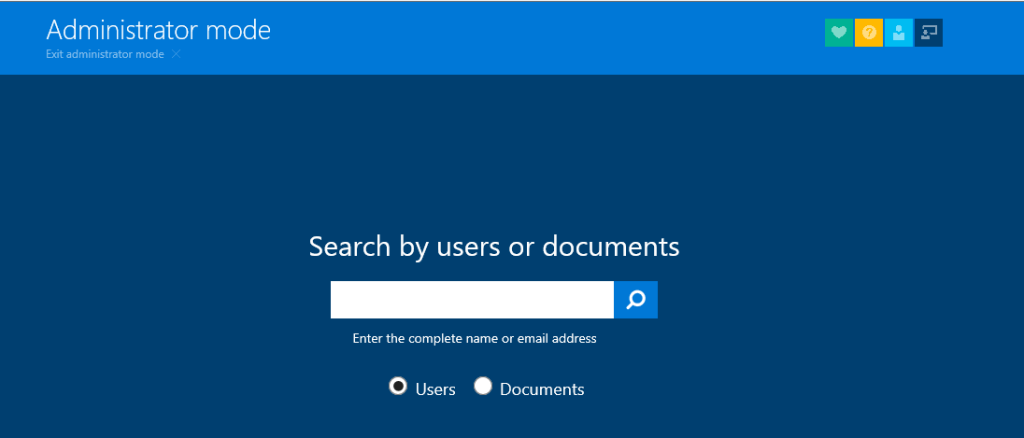 For example, searching for specific user will result in:

Clicking on the user name takes us into the familiar screen listing all the shared documents, however this time we are working on behalf of the user:

You get full control over the documents as administrator – not only you can see who they are shared with and get the audit trail, but you can also Revoke access if needed: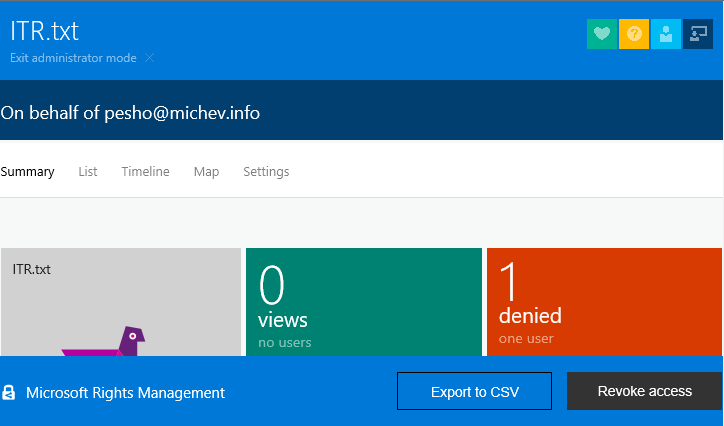 Once you are done, click the little "x" next to the "Exit administrator mode".
There you have it, a very short introduction to a very powerful and really, really useful feature!